Studying for competitive exams like NEET and JEE can be hard. You should be able to put real effort into your studies and practise yourself to be adept at attempting such intensive exams. Unless you can do that,  there is hardly any chance for you to achieve good grades and qualify for the selection process at your dream college. But not to worry, this articel shall discuss exactly how you need to prepare for NEET.
What Is NEET?
Before we begin, lets have a brief discussion of the NEET exam and the various prerequisites related to it. The National Eligibility Entrance Test (NEET-UG) is a competitive exam administered by the National Testing Agency (NTA) for students seeking admission to undergraduate MBBS and BDS programs throughout India. Every year, an increasing number of people apply for the NEET Exam in order to pursue a career in medical science.
NTA will administer the National Eligibility Cumulative Entrance Test (NEET) in an offline way. A candidate who is diligent, hardworking, and passionate about the medical profession must take a NEET preparation course if they want to follow a career that can save millions of lives.
Criteria To Appear For NEET
Candidates must be qualified in English, Physics, Chemistry, and Biology in the 12th class. A minimum of 50% in Physics, Chemistry, and Biology is required for general category students. The minimal age for applicants to apply for NEET-UG for State Quota Seats and All India Quota Seats is 17 years. Previously, the upper age limit was set at 25 years, with a 5-year grace period for OBC, SC, and ST candidates.
The upper age limit for NEET 2022 eligibility criterion has been lifted, according to the health ministry. According to the National Medical Commission's (NMC) announcement on NEET eligibility criteria, there will be no upper age limit for taking the exam. As a result, students over the age of 25 can apply for NEET 2022 on a provisional basis while the case is still being heard in court.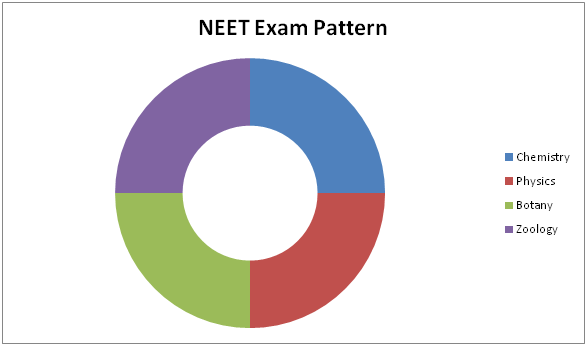 NEET Exam Pattern
IN order to begin preparing for NEET, you need to know about the pattern of the exam you are going to write. The exam contains 180 questions, 45 of which are from Physics, Chemistry, Botany, and Zoology. Candidates receive 4 points for each accurate response, while losing 1 point for each incorrect response. The exam lasts three hours (180 mins). The exam is worth 720 points (maximum marks).
The pattern of question paper changed abruptly in 2021. The paper was divided into two sections: A and B in each of the four topics, namely Physics, Chemistry, Botany, and Zoology. Section A consisted of 35 mandatory questions, while Section B consisted of 15 questions, 10 of which were expected to be completed.
Study Tips For NEET Exam
The exam's competition is increasing year after year. To crack and qualify for a medical seat, you must create a strategy on how to prepare for NEET exam. A study schedule, many revisions, memorizing the NCERT syllabus from classes 11 and 12, becoming familiar with question papers, and much more should all be part of the strategy. A well-documented, tailored plan that addresses all of your strengths and weaknesses can be really beneficial. Following this plan meticulously will be highly helpful in your preparation for NEET exam from home without coaching.
Familiarise yourself with the Syllabus: The first thing you need to understand in how to prepare for NEET exam is the syllabus. The NEET syllabus is extensive, and you must know where to focus your efforts in order to produce the greatest results. Keep extraneous information to a minimum and concentrate on the most crucial themes. The NEET Exam also covers the NCERT Syllabus. It would be extremely helpful if there were common chapters so that you would not have to prepare them separately. This will give you ample time to focus on the portions that haven't been covered.
Good Study Materials: It can be difficult to choose the proper study material to prepare for NEET exam. However, with the guidance of professors and internet expert assistance, you may select the best one. You can contact and cooperate with students who have already taken the NEET exam to find out which book they used. Also, read the interviews of other applicants who took the NEET Exam and try to gain a sense of their preparation technique. To improve your speed and accuracy, you should make study notes for NEET, solve previous year's question papers, and take mock examinations.
Make a Timetable That Is Convenient: Following a timetable allows you to stay focused on your goal during your NEET preparation. A well-structured timetable can assist you in organising your NEET Preparation. The time period may vary as there are students who start NEET preparation after 12th and also students, who look how to prepare for NEET from class 11. Nevertheless, maintain rigorous adherence to your timetable and study hard. However, keep in mind that it is subject to change over time.
Prepare notes: Preparing notes while learning is one of the most effective techniques to improve memory abilities. To learn how to pass the NEET, jot down tiny point-by-point notes in a diary and then go over them later. Whatever notes you take, make an effort to write them clearly. It will also be beneficial during your revision phase. You may easily revise things.
Do regular revision: Even if you think you've mastered a certain topic, concept, chapter, or subject, you should nevertheless revise on a regular basis. Revision is critical for NEET preparation. When rewriting, make a point of emphasizing both significant and weak points. Recheck the formulas and their elaborations. Examine key reactions, equations, and mechanisms.
Maintain a Healthy Diet: The candidate must be physically and mentally strong while taking the examination. To achieve physical and mental fitness, aspirants must eat a nutritious diet. Consume iron- and vitamin-B-rich meals to support your brain by giving the nutrients it requires.
Take pauses from studying on a regular basis: we are not machines. As a result, it is critical to understand that one cannot sustain an optimal level of focus without taking a recovery break. According to experts, long-term preparation would stress the mind and diminish concentration. The kids take regular breaks to recharge their batteries. Breaks can be as simple as a ten-minute walk, workouts, chatting with friends, or even taking a short nap.
Exercise Properly: Regular exercise reduces stress. Students relieve stress by going for regular walks, swimming, running, and other activities that release natural feel-good hormones into their bodies. You will be happier and more productive as a result of this. Avoid junk and fried meals, and instead follow a balanced eating plan. Improve your concentration by practising meditation and yoga.
Mock Examinations: All students taking the NEET Exam must complete 180 questions in about 180 minutes. This implies they can only answer one question for a maximum of one minute. The major requirement for the exam is time management. To maintain time management, keep it in mind as a time restriction and practise exam papers on a regular basis.
Have a positive attitude: The efficacy of your learning process is determined on your mindset. If you have a bad attitude and continuously telling yourself that you can't do it, it won't help you learn. A pessimistic attitude will make things more difficult. When you begin to think positively, your brain will become more creative. You will also feel less worried and more open to new ideas if you have the correct mindset.
Balance between time management and accuracy: During practise, you should prioritise precision, and once you're satisfied with your accuracy, you should transfer your focus to boosting your speed. Following that, practise fixing the speed-accuracy ratio, as this will inevitably lead to better time management.
Complete the full syllabus and revise it before the exam: It is critical to complete the entire curriculum and revise it before the exam. A dedicated student would not leave any stone unturned in his or her preparations to gain an advantage over other candidates. Most topics are interconnected, and concepts from one topic are used to illustrate concepts from another; take use of this to ensure that you cover everything on the syllabus.
Subject-wise Preparation For NEET
Biology:
Do not skip a single topic, line, or word of ncert. You must memorise the Biology NCERT. Mark just the points that you frequently confuse or forget. Don't mark every single line. In Biology, be diligent with the diagrams and labelling. Practice answering Biology questions. Practicing in Biology is just as crucial as it is in Physics and Chemistry. Making your notions crystal clear is the best strategy to improve Biology for NEET. Do not leave any topic, sentence, or word of NCERT unexplored. You must memorise biology NCERT and revise it at least ten times.
Human physiology, Plant physiology, Ecology, Genetics, and Plant Morphology are the most significant sections in NEET Biology that will serve as a foundation for your preparation. In a few courses, such as Ecology, Plant Physiology, Diversity in the Living World, Biology in Human Welfare, and Biotechnology, hardly a single word from outside NCERT is requested.
Physics:
The Physics section, the most difficult of all, needs deep understanding of each and every topic. This section consists of 45 questions worth 180 points, with themes such as electrostatics, mechanics, and electronics dominating. Understanding the principles and practise problems are essential for succeeding in Physics.
If you want to do well in Physics on the NEET, you must grasp how to approach problems and apply concepts in problem solving. Physics differs from other sciences in that it is highly focused on problem solving. Begin with simple tasks and progress to more challenging problems. Solving issues allows you to obtain a thorough understanding of the idea.
Memorize all of the fundamental formulas. The more problems you solve, the more familiar you will become with tactics for selecting the correct formula in Physics. Unless it's the value of constants, avoid cramming in Physics. The most common mistake that students make while studying physics is memorising a few random facts and then showing up for the exam.
Chemistry:
You must understand all reaction processes and recall all listed reactions in Organic Chemistry. Study the chapter and take notes as you go through it. In your spare time, continue to consider reactions and mechanisms. It is beneficial for revision.
The best strategy to prepare for the NEET in Organic Chemistry is to practise problems on a regular basis. After completing a problem, consider what you learnt from it. Create a separate notepad for each identified reaction and its mechanism.
Completing NCERT completely will provide you with a solid foundation in Inorganic Chemistry. Make thorough notes for each chapter. Coming to Physical Chemistry, Read from the NCERT and get your concepts confirmed at your tutoring centre. While you're finished with the chapter, jot down all of the equations in a notebook for quick reference when solving issues.
Preparation Tips For NEET Exam
The first condition for passing an exam like NEET is to be enthusiastic about your goals and to keep in mind what you will achieve after passing these tests with high marks. The following stage is to be consistent in your preparation. The most critical skill you need to pass NEET is to study and practise on a daily basis.
One significant factor in NEET preparation is your enthusiasm for the topics of physics, chemistry, and biology. If you enjoy problem solving and comprehending concepts, you will want to devote as much time as possible to your study, avoiding all distractions. Make a simple timetable for NEET and attempt to stick to it. Don't follow other people's schedules/timetables.
How many hours of study are required for NEET preparation? It is all up to you. What is your capability? How does your brain function? You simply have to love every hour of studying in order to pass the NEET. It cannot be compelled. What is important is the quality of your research, not the amount of hours.
NEET necessitates a comprehensive understanding of NCERT. Although it is recommended that you employ coaching study materials, you can also use reference books.
The order in which you learn is critical. You should be familiar with simple, fundamental principles before moving on to more sophisticated ones. It is simpler to understand and retain new concepts when they are provided in a way that builds on prior topics/concepts. Put in a lot of practise time and learn from your mistakes.
Making notes is quite helpful in your preparation. Make your own notes; do not buy or use the work of others. The remarks will come in handy during the revising process. Include any shortcuts and methods that you have developed.
Don't avoid a topic just because it's difficult to grasp. Ask your coaches at coaching to clear up any confusion. Create a 'doubt copy.' Collect all of your doubts and solutions in it. You can use this to prepare for the NEET.
Revision is a continual process that must occur on a daily basis in some form or another. Continue to revise what you've learned. Before going to bed, always go over essential points and MCQs.
After you've finished the syllabus, practise NEET past year papers and mock exams. Create an exam-like setting at home and complete the papers during the time of the NEET exam. The goal is to get enough practise solving problems and improve speed and accuracy.
When taking a mock / practice test, you are prone to give incorrect answers. The goal is not only to complete the test but also to analyze it on the same day for errors and weaknesses so that you can improve upon them. 
Time management is essential. You must commit sufficient time to each section, namely Physics, Chemistry, and Biology. Start with the subject in which you are most comfortable. Do not let any questions consume your time during the exam or in practice tests. When you're no closer to an answer, skip the inquiry. Return to these questions after you've completed the entire paper.
You must study constantly during NEET preparation, whether you are acquiring ideas or solving tasks. When you are consistent in doing the things you know you should do, your chances of reaching your goals increase considerably.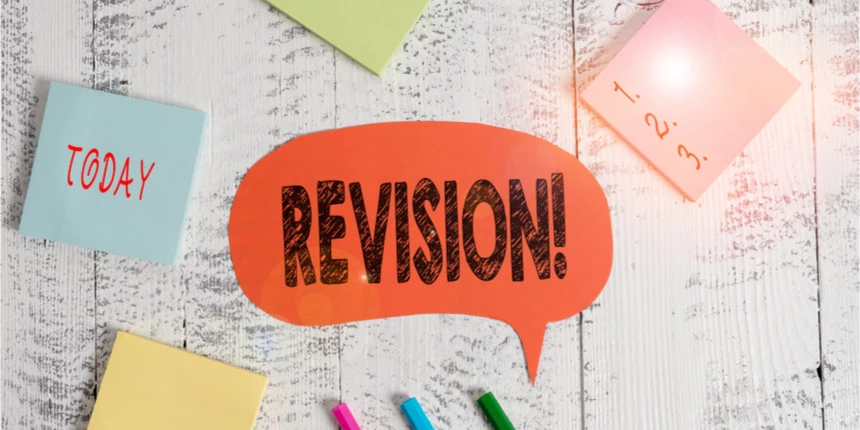 Revision Plan For NEET Preparation
During the final months of your NEET preparation, your primary goal would be to revise everything you have learned so far. If you want to have a quick recap of the NEET syllabus and how to prepare for the upcoming NEET 2022, then you can use the following revision plan for your preparation:
Make a study schedule
After you have finished your learning session, you should begin revising. As a result, you should arrange your NEET 2022 study time properly. As a result, you will be able to complete the modification within the predicted time frame.
Begin your revision with the areas or chapters that are the most difficult for you. If you are unsure about how to prepare that chapter, you should work on it.
Following that, you should go over the chapters one by one.
Furthermore, you must create and firmly adhere to a timeline.
You should also set a weekly goal.
Begin with 6 hours of self-study every day and gradually increase the time.
Attend a mock test
The only option to prepare for and revise for the NEET 2022 exam is to take the mock test.
You should take as many mock tests as possible.
As a result, you will have a thorough understanding of the NEET 2022 exam format.
Each subject should have its own day of the week. For example, chemistry is every Tuesday, physics is every Thursday, and biology is every Sunday.
Aside from learning about exam patterns, students can speed up their preparation for the main NEET 2022 exam. As a result, you will be able to complete the paper within the time frame specified.
Topics of importance
Solve as many prior years' question papers as you can and then analyse the results. Do it by yourself so you can discover your flaws and shortcomings.
Though applicants will receive questions from all categories, strive to identify the ones with the highest weightage (from where the students get most of the questions in the past two years).
Also, remember to take the exam on an OMR sheet. It will assist you in changing your behaviours prior to the final exam.
If you become stuck on a topic at the last minute, you should contact your teacher right away.
If you are performing self-study, you should consult Google to clear up any doubts or concepts.
Recheck your notes
In the last 30 days, applicants should go through their notes every day to ensure they have a firm grasp on the application.
It is recommended that you revise your subject formulae every day. However, because it is difficult to learn and retain the crucial formulas all at once, you should revise various sections of the chapters daily before the exam.
Aside from the fundamental formulas, candidates should continue to practice the diagrams with accurate labeling.
To acquire a good grade in Chemistry, candidates should extensively review the Periodic Table.
Candidates, on the other hand, should create flowcharts to help them remember the Physics chapters and sections. It will assist pupils in clarifying their Physics concepts.
Endnote
Scoring good marks in NEET is hard, but not impossible. Making notes on essential questions and solving previous year's NEET question papers is the best way to prepare for NEET. It will be quite beneficial to you. Revise the key questions, formulas, and equations on a daily basis. If you follow all the tips mentioned in this article, then your chances of scoring good marks and getting admission in your dream college is an achievable task. All the best!