What is the importance of the NEET exam?
NEET is an entrance exam conducted by NTA (National Testing Agency) for further medical courses like MBBS, BDS, and AYUSH. Government and private colleges both need NEET scores for pursuing medical qualifications. 
NEET is the only medical entrance exam that qualifies you for further medical studies. It is even necessary for aboard studies in the medical field. NEET is the only exam in India through which candidates can pursue a medical degree. This is done because it can provide equality to all the candidates all over India for equal opportunity.
NEET follows only one pattern. This helps to avoid confusion in the main stage of the competitive exam. It consists of 180 MCQs covering all three major subjects. Those are physics, chemistry, and biology. To be eligible for NEET, the candidate must score 50% in the 10+2 or should be studying in 10+2. There is no age limit. You can give it multiple tries but for starting date is candidate should be 17 years of age from 31 December 2022.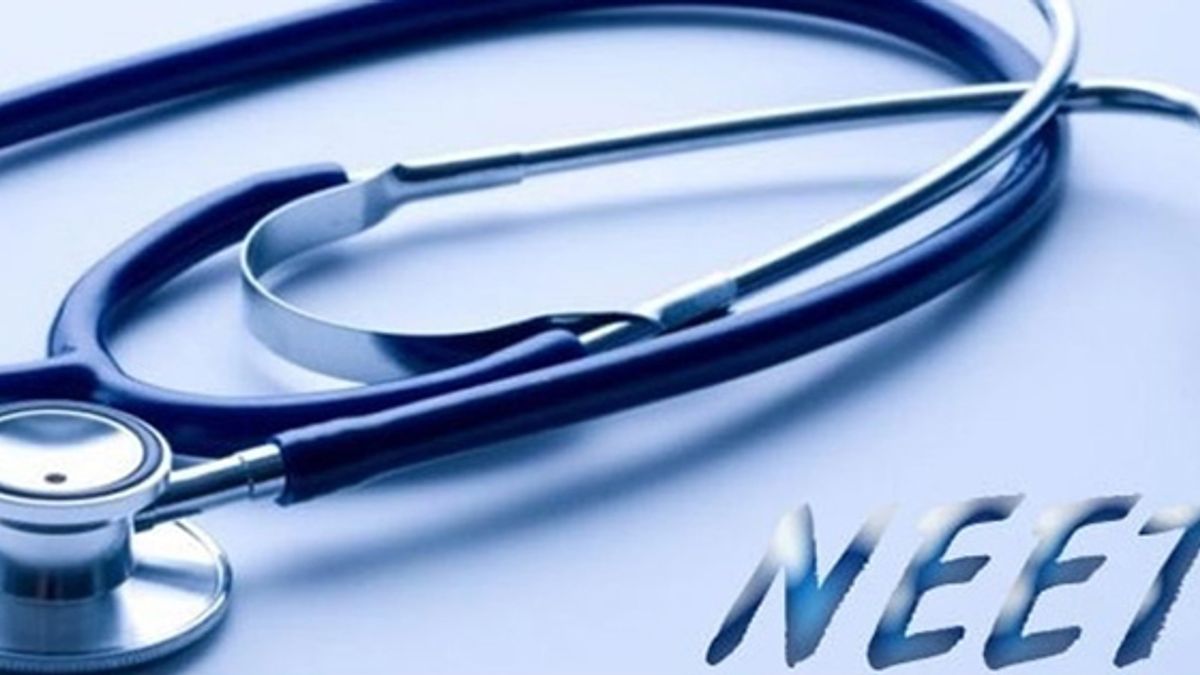 NEET helps to save money and time. You need not fill out forms for multiple tests and spend useless money. NEET is the only exam through which the gate of medical colleges will open in India and foreign countries. 
NEET has also provided different verification that helps to reduce the mistake error altogether. It also has an open setup where students can upload the OMR response sheet and change the desired results.
Benefits of cracking neet exam. Two hundred seventy-two government MBBS colleges offer 41,388 medical seats. Therefore 79,928 seats are allotted through NEET in 532 government and private colleges. To get a seat in college, crack the NEET exam paper, and there are two quotas in which you can get a chance to corner the score of the NEET. Those two quotas are:-
All India Quota
State Quota
NEET claims 15% of seats in the All India Quota whereas, in State Quota, the percentage rises to 85. By scoring well in NEET, you can avail of those quotas for further medical studies.
Benefits of cracking neet exams?
There are numerous benefits of cracking NEET exams. Those points are being discussed below:-
The only course for further medical studies
Precise regarding goals
Time waits for none
Indistinguishable opportunities
No reservation
Full proof exam
No seats for VIPs
These points will be discussed down below in detail.
The only course for further medical studies
NEET is the only entrance exam conducted at the National level.
Helps to get admission in government and private colleges
Courses offered are MBBS, BDS, and AYUSH.
No manipulations of seats
Precise regarding goals
No other medical exams are required for any college. NEET is the only way to pave for those colleges.
No multiple medical exams = no confusion
The only exam that will help you to get into your desired medical colleges
Less burden = more performance
Time waits for none
One hundred eighty questions to be faced in 200 minutes.
More time for each question to concentrate on.
No worry about the time that helps to get better scores in NEET exams
Indistinguishable opportunities
No background-oriented opportunities offered by NEET
Eligibility criteria should be taken into considered sai by NTA for NEET exams.
Helps to ensure medical seats for all the medical aspirants
No reservations
No effect on the reservation
For example, in Tamil Nadu, medical colleges have reserved seats of 69% based on the class 12 marks; hence, the score is dependent on the NEET score. The percentage is still the same at 69 based on the NEET score.
Full proof exams
NTA conducts NEET, ensuring that the exam is fair and transparent.
NTA has provided a perfect example by reconducting JEE paper because, in some centers, the paper got leaked.
Hence, NTA ensures that exams are fully proof at all times, and if it does not happen, strict actions will be taken immediately.
No seats for VIPs
It usually happens in the private medical colleges that reserve some seats for VIPs.
With this act, deserved candidates do not get admission, hence total loss of their year.
To take control, admission to any college in India is only through the NEET scores.
This helps to reduce corruption in the form of donations to a major extent.
Conclusion
NEET is the exam for the medical aspirants to get private or government colleges to pursue the courses of MBBS, BDS, and AYUSH. Various benefits help the NEET exam gain respect in other candidates' eyes. Benefits of cracking neet exam is transparency and fair conduction of tests help to know the best candidates that deserve seats in those medical colleges. There are numerous features for abroad studies that can be pursued using NEET exams as a medium.
FAQs
When is the NEET exam date?
The NEET exams will be on July 17.
How many colleges are associated with NEET?
There are more than 500+ colleges that are associated with NEET.