NEET is the medical entrance exam for admission to the country's top medical schools. Every year, tens of thousands of people apply for this exam. As a result, developing a comprehensive strategy is critical. A candidate studying for NEET must devise a study strategy in order to complete the syllabus and practise questions on time.
Every year, over 15 lakh candidates take the NEET exam in order to get admission to India's top medical colleges. Competition is unquestionably fierce. However, with the right technique and mindset, the exam can be aced.
Why Should You Know About Do Or Die Chapters For NEET?
When time is limited for the NEET exam and you are starting from scratch, it is prudent to prioritise crucial chapters first. Although all chapters are important, there are certain do or die chapters you should prioritize for the NEET test.
Getting into medical schools will be easier once you've learned the do or die chapters you'll need to know during NEET prep. Preparation with the help of crucial NEET 2022 chapters can aid candidates in their goal of passing India's single largest medical exam for undergraduate degrees. This page covers the most significant chapters from the Physics, Chemistry, and NEET Biology syllabuses and also provides NEET preparation tips.
Subject Wise Preparation
The NEET test is divided into three sections:
Physics
Chemistry
Biology (Zoology and Botany)
The exam has a time limit of 3 hours to finish. Now that you're aware, the exam is divided into three components, each with an equal weightage. NEET Preparation must be done in such a way that your attention is divided equally among the three components. Nevertheless, each subject has their own special importance and understanding that allows you to allocate sufficient resources into studying it. Subject wise preparation strategy for each subject are as follows:
Biology: This is our favourite, and many students choose to spend a lot more time on it and then fail in other areas as a result. As a result, a balance is required. Begin with the fundamental NCERTs and then proceed with the above technique. NCERTs should be reviewed on a regular basis. Don't ignore them.
Chemistry: This is a high-scoring and rather easy segment. The NCERTs for classes 11 and 12 are more than adequate for the exam. They are the Bible for NEET Chemistry Preparation.
Physics: This is where the majority of pupils struggle. However, this is primarily due to a lack of practise. Students are so exhausted by biology and chemistry that they tend to put off learning physics. The strategy is the same here as well. First, read the NCERTs thoroughly before proceeding to any other subject.
Do or die chapters
Do Or Die Chapters For NEET Biology:
Human Physiology
Diversity in Living World
Morphology and anatomy of plants
Cell Structure and Function
Plant Physiology
Reproduction
Genetics and Evolution
Biology and Human Welfare
Biotechnology and Its Applications
Ecology and Environment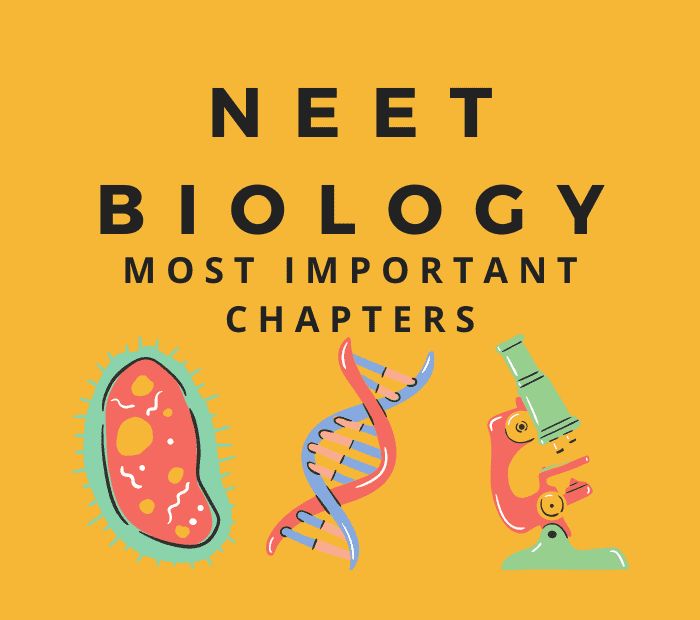 Do Or Die Chapters For NEET Chemistry:
Chemical bonding
General organic chemistry (IUPAC nomenclature)
Structure of Atom
Equilibrium
p-Block
Reaction Mechanisms
Redox Reactions
Thermodynamics
Hydrocarbons (Alkanes, Alkenes, Alkynes)
Electrochemistry
Chemical Kinetics
p- Block Elements
d and f Block Elements
Coordination Compounds
Biomolecules
Polymers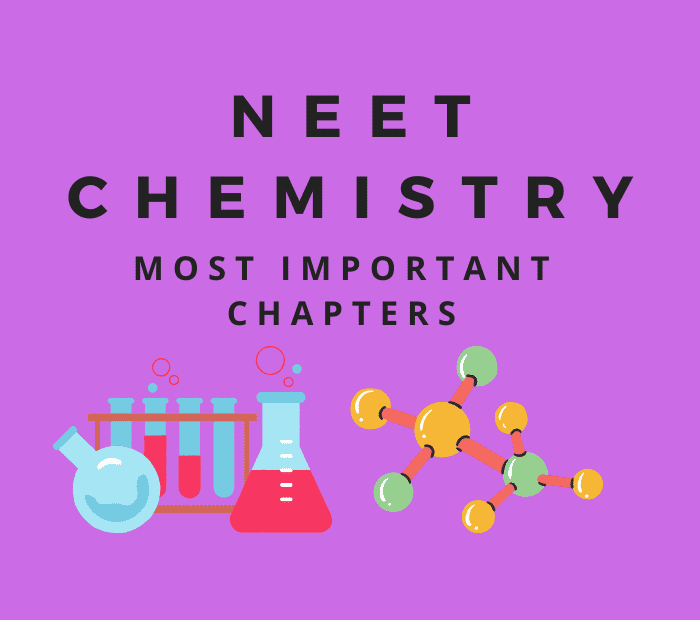 Do Or Die Chapters For NEET Physics:
Mechanics
Vectors
Kinematics
Laws of Motion
Work, Energy and Power
Thermodynamics
Rotational Dynamics
Gravitation
Oscillations and Waves
Electrostatics
Current Electricity
Magnetic Effects of Current and Magnetism
Electromagnetic Waves
Optics
Atoms and Nuclei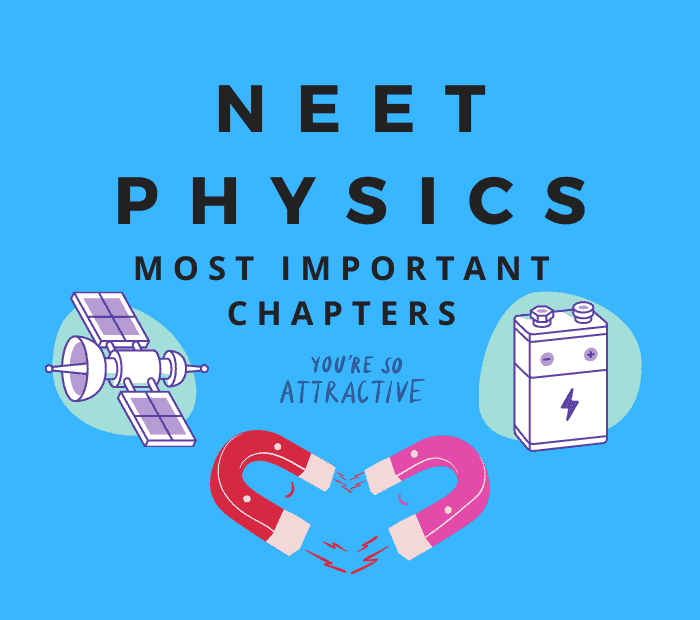 Preparation Material
The NEET preparation approach must begin with the correct content. Without proper preparation material, you cannot even handle the learning process of the do or die chapters of NEET. Some necessary source materials for NEET preparation are:
NCERTs: NCERTs should be your primary source of information. Ignoring this can cost you a lot of money. NEET preparation should consist mainly of reading NCERTs.
Decent NEET Coaching material: This allows you to practise questions based on the actual NEET pattern.
Previous year question paper: Ignore previous year exam papers, and you will be doomed. Previous year questions are quite important during NEET preparation. The logic is straightforward: NEET does not suggest any books or materials. Only previous year questions are provided by the exam and are used to evaluate the exam.
Mock Tests: Participate in regular mock tests and analyse the results to identify your flaws and skills.