Overview:
As announced by the concerned authorities, the IIT JEE Main exams this year will be happening twice. However, the application submission for Phase 1 will end on 31st March 2022 and phase 2 will be concluded by the end of the second week of April 2022. In the same way, the exam will also take place twice. First in April and then in May. Talking about JEE Main exams, here we are going to list some of the rock-solid tips to boost exam performance. Hence get ready for an electromagnetic ride because sticking to these tips can help to ease the exam. Here a brief lineup of 5 rock-solid topics for preparing for the exam is drawn up.
5 Rock-Solid Concepts In Physics To Prepare For IIT JEE 2022
Optics (10%):
For instance, a branch of physics called Optics mainly focuses on the behavior and properties of light along with its interactions on different surfaces. The study includes the interaction of electromagnetic radiation and matter involved in the process. It is then afterwards measured using specific instruments to gather information. Concepts that are favorite of an examiner under Optics are as follows: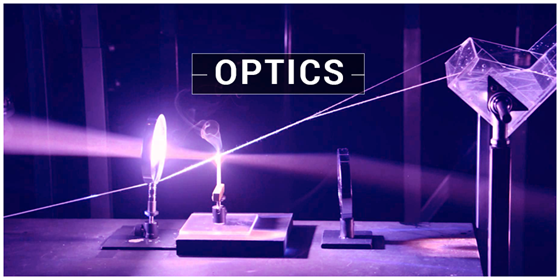 Reflection and Refraction of Light at Different Surfaces.
Mirror Formulas.
Deviation and Dispersion of Light Through a Prism.
Microscope and Astronomical Telescope.
Wave Optics (Wavefront, Huygen's principle and laws of reflection and refraction according to the principle)
Brewster's Law
Polarization
Thermodynamics (9%):
Keeping in mind the recent events happening around the globe with rising temperature and its correlated effects, thermodynamics has a whopping 9% weightage. Further, These rapid changes in the environment hamper the performance of man-made machines. Also, to optimize their performance and work efficiency, thermodynamics has become an important topic to be understood. Going into the technical terms the Laws of Thermodynamics along with their reversible and irreversible process is a focused concept. In addition to this, there are concepts like thermal equilibrium, Carnot engine, heat, work, internal energy and much more that are equally important.
Electrostatics (9%):
It is the study of electromagnetic reactions in the absence of any moving charges. For Instance, Van de Graaff is one of the major examples of the application of Electrostatics. Apart from theoretical knowledge, there are many applications for the same. For instance, xerography, inkjet printers, electrostatic painting, smoke precipitators, electrostatic air cleaning and much more. Some of the concepts which need more attention are listed below:
Electric Flux
Gauss's Law and its applications.
Electric Field
Conductors and Insulators.
Dielectrics and Electric Polarization.
Current Electricity (8%):
Electric current is the movement of charged electrons from point A to point B. Moreover, The measuring unit is amperes (amps), which refers to the number of charges moving through a channel per second. This concept is very useful in its daily application therefore the examiners have given it 8% of the weightage. Given below is a list of important topics that need to be focused on.
Drift Velocity
Ohm's Law
Electrical Resistance of different materials.
V-I characteristics of Ohmic and non-Ohmic conductors.
Color code for resistors, series and parallel combinations for resistors.
Wheatstone Bridge and Meter Bridge
Potentiometer – Principle and its applications.
Electric Cell and its Internal resistance, potential difference and emf of a cell.
Magnetic Effects of Current and Magnetism (5%):
It is a vast topic covering a large portion for not only studying but also using in daily application. A force field is created using magnetic dipoles and moving electrical charges. Likewise, it also exerts a force upon nearby moving charges and dipoles. The application of this knowledge is very hard to study but easily applied to the daily appliances used. One of the most dominant applications can be seen in commercial buildings as lighting systems. Thus, Don't get stressed a list of the major topics covered under this umbrella is listed below: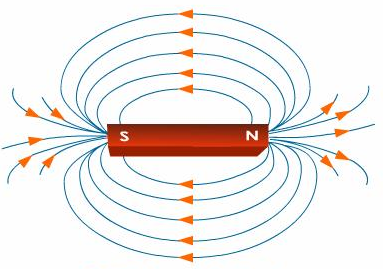 Biot – Savart Law and its application to the current-carrying circular loop.
Ampere's Law and its application.
Cyclotron
Force applied on moving charges.
Moving coil galvanometer, its current sensitivity and conversion to ammeter and voltmeter.
Earth's magnetic field and its elements.
Paramagnetic, Dia-magnetic, Ferromagnetic substances.
Magnetic susceptibility and permeability.
Hysteresis, Electromagnets and permanent magnets.
EndNote:
To conclude this article with all the relevant information on the major topics of the Physics exam. Nonetheless, all the attention should not be given to only these topics but to others as well. Hence, Revision might come in handy towards the final preparation of the examination.