Preface
Biology is the study of living organisms. The term Biology was first properly introduced by the Greek philosopher Aristotle. This subject has made so many advancements from the mediaeval period. Rather we are all having a very similar and alike body to each other. Moreover, there are so many similarities. 
Alongside having such a diverse, complex, and vast body structure in each part and aspect. It's very difficult to understand study, research, and remember all those data for their study. Thus for the same reason, we have so many different branches in one subject itself.
Now having such a dilemma in the minds of students of biology makes them:
confused
scared
feeling lost
fear of consistency
As the students have to pave a thorny road to excel in the subject of Biology.
Here below, we have tried to provide a well-researched and studied method of learning and retaining the learned concepts of Biology.
Seeking Your Attention
The first impression of any concept in the learning student's mind is usually made/imprinted by the teaching faculty of the subject. Hence, deciding their interest in the subject and its upcoming complexities. Therefore, the teacher has to pave the path to fulfilling this gap. Since biology demands a good faculty who can teach the concepts and bring the students' interest. 
Practice and Visual Interactions
It is very important to get practical and visual interactions of the concepts to retain the matter. Visual interactions help in a better understanding of the subject. Meanwhile, practical knowledge helps in correlating theoretical knowledge with practical implementations.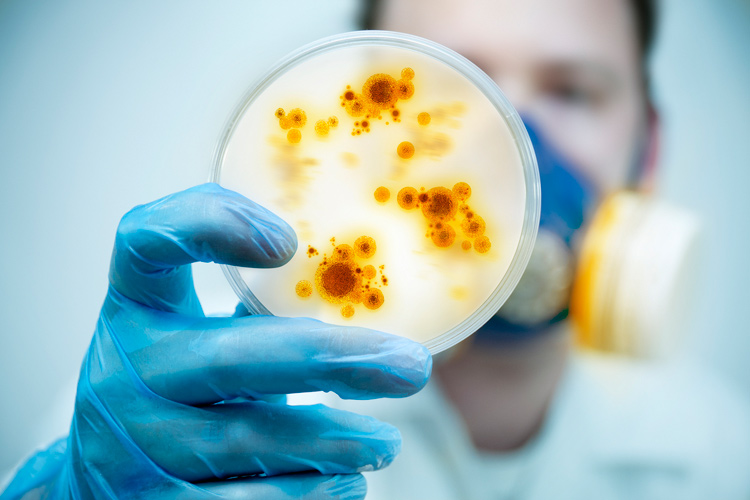 Short Notes and Positive approach
Short notes are the best ways to keep track of the classes. It is always advisable to keep a notebook for Important and special notes. Furthermore, helping in retaining critical and important topics mentioned by the faculty.
While their classes and practicals so that they are not losing those impactful and liked statements about the topic spoken by the faculty (meanwhile teaching) that might not be there in their notes. Also, they need to keep a positive approach and schedule timing to keep revising those concepts so that they are not losing the footprints of the data collected earlier and stay tuned with them.
Sync concepts with daily surroundings
Now, after learning, we usually do not retain that information. Personally, the easiest and most effective way of retaining learning is when we learn how to relate those concepts to the things in our daily surroundings and what we like. This makes the process easier as we come across those articles daily; on associating the concepts with them, we revise those learned concepts by crossing the way with those associated materials.
Baby Steps and consistent pace
Having such a vast and complex syllabus, it is not very easy to learn to relate to and retain them in one go for all. Hence, instead of being anxious and get panic about your delaying learning. You rather choose to use baby steps and let the process go at your pace instead of trying to catch up with others' paces.
Use of reliable resources for schemes, diagrams, and flowcharts for visual learning
After all of this, it's time to find some reliable resources to read up on the topic taught and make some of your notes, as it is quicker to click on the things rather than just staying with what the teacher taught. Now, have all teacher's teaching and notes, your reliable reading source, and your understanding of the concept. It's time to make easy and comfy notes to read and revise, with lots of schemes, diagrams, and flowcharts instead of writing essays on the topic, making it more visual reading than text reading.
With these beautiful pictorial notes, mnemonics are another efficient way of learning, mainly for the technical words of the field and definitions. I feel every student shall follow for their personal better learning and understanding of their streams.
Like many other playing cards in life, flashcards are also a pretty good way of acquiring knowledge as fun as playing games with others. For instance, making flashcards of the keywords in a particular topic. This helps in knowing the topic better.
Problem and doubts solving for better practice
After studying and retaining the knowledge, it is vital to scrutinize that learning; thus, solving questions and exercises becomes an important part of the process. Alongwith getting your doubts solved that arise during the whole process.
Test series to know your place and revision
After your study and learning, peer tutoring is one of the other ways of revising and checking your knowledge and authenticity. You may try teaching and explaining concepts to your fellow mates, which will help them learn, and you can revise and retain all the knowledge gained by testing yourself at times and staying in touch with the concept.
Conclusion
Getting an A in an exam is not always equal to true learning of the concept, which makes me believe in learning the applicability and in-depth understanding rather than just ratifying the text and pasting them in papers.
Therefore, the three-step mantra of studying is one of my favorites forever, and it goes;
(i) learn
(ii) apply the importance
(iii) remember
To summarize, we must not force and try hard to retain the knowledge. Thus, we must understand our topics both theoretically and practically rather than, opting for rote learning. On the whole, this will help us in achieving better interest and results in the subject.