Time management in exams is something we all struggle with at some point in our lives. Whether you're studying for an exam, working full-time, or trying to get ahead in your career, time management is critical to success. Time management in exams is the art of managing time effectively. In order to manage time effectively, we need to have a clear understanding of how to manage things at a pace. 
If you want to succeed in any endeavor, you need to have a plan. You need to know what you'll do first, second, third, etc.
One of the most frustrating things for a student is running out of time during exams like NEET, and JEE. It can be a nightmare for most students. In a fact, no one wants to lose out on those marks as it is now crucial to perform well on exams, whether it be a lengthy essay or a theoretical topic that is overlooked. Students need some advice to aid them in order to better preparation for test time management. We have sorted this out for you.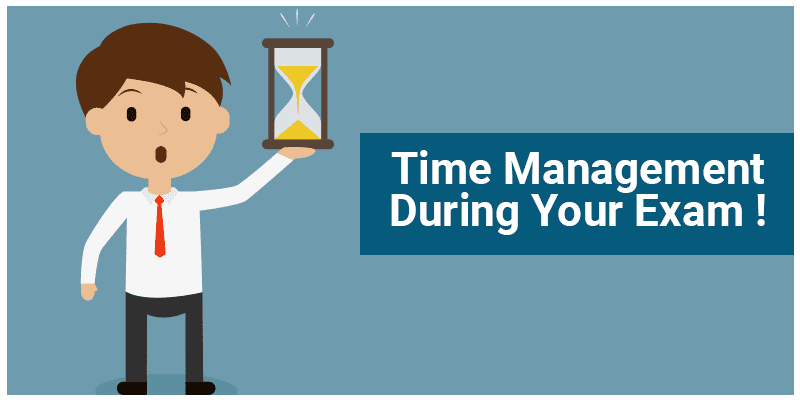 Here are some best tips for time management in exams( Before the exam) 
1. Use flashcards
 Flashcards are great tools to help you memorize information. Write down the information on both sides of the card. Then, use these cards to test yourself while you study.
 2. Keep track of what you learn
Write down everything you learn in a notebook. This way, you won't forget anything. Also, write down any questions you have about the material. These notes will help you remember the information later.
3. Study with friends
If you know someone who is taking the same class as you, ask them to quiz you on the study material. This will give you extra practice and help you review the material together.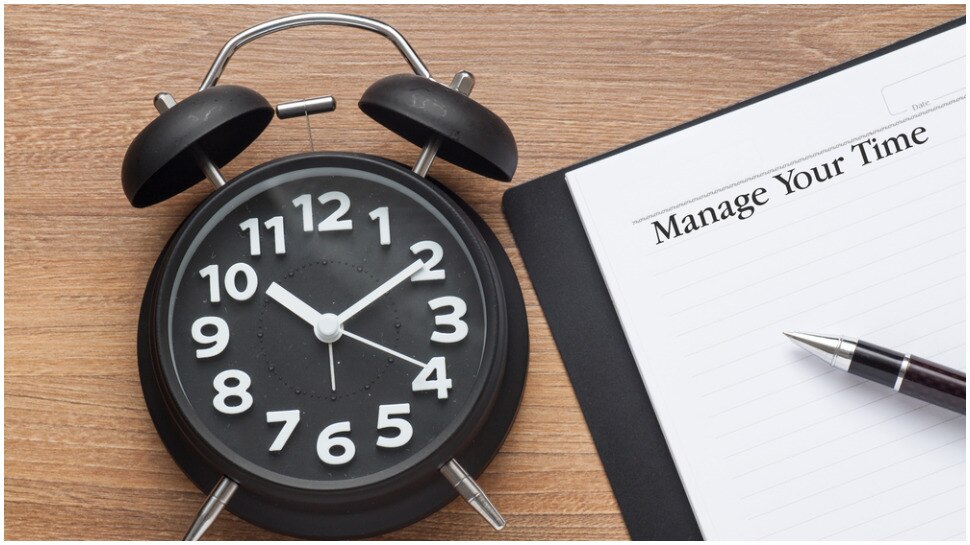 4. Practice makes perfect
Practice tests are helpful because they allow you to gauge how well you understand the material. Try to practice thoroughly till you feel that you have learned and understood the relevant topic.
5. Use effective study techniques
Use only those methods that work for you to maximize your studying efficiency. Find out what works best for you. You can create a list of questions and answers on each topic and use an index for the question and answer section. This makes it easier to refer back to the relevant sections while answering questions.
Tip: A good way to deal with your overwhelming workload is to make use of the Pomodoro technique, a simple time management method based on using timers. In the Pomodoro Technique, you set aside 25 minutes for tasks and switch off after completing four task cycles (Pomodoros). When switching off, focus on the feeling you get right before you stop working and think about what you'll do afterward. Then, after doing three of these pomodoros, take a 5-minute break. After the five minutes is up, start again with another cycle of four pomodoros. As you continue doing the task, you will find that one Pomodoro gets easier than the previous one. If you complete five pomodoros in a row without taking any breaks, then you've completed a single Pomodoro.
Here are some best tips for time management in exams (During an exam)
1. Be prepared
The first thing you need to do before starting any exam is to prepare yourself mentally. You should know what you want to achieve and what you have learned throughout the course.
2. Read the question paper properly
Don't lose any time after receiving your question paper and study it carefully right away. Ensure that you remain calm if you can't remember some of the answers. The likelihood that you may miss certain questions in a rush increases when time is of the essence. You will surely have the possibility to develop the ideal strategy for answering all the questions promptly if you thoroughly read the question paper.
3. Relax
Once you are inside the examination room try to take deep breaths and focus on nothing apart from the test in front of you. Try to clear your mind completely and avoid thinking about anything else. Just stay focused. If you feel scared about answering some questions, don't panic. Just take a deep breath and try to recall it patiently.
4. Pen down answers to questions you know
There may occasionally be questions for which you have no answers. Avoid these questions as much as you can because making up answers won't earn you any points. Not to mention that you will waste time responding to questions you don't understand. Stick to what you know and deal with the questions that you don't have an answer for towards the conclusion of the exam.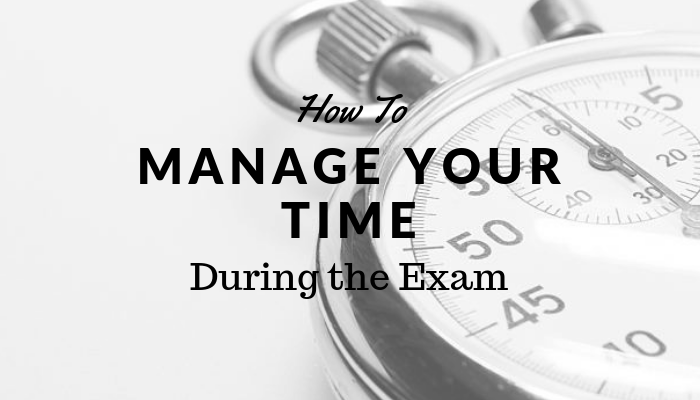 5. Don't rush
You shouldn't try to hurry through the exam. Trying to finish it quicker than you need to will only lead to mistakes. Instead, you should take your time and go over each question several times if necessary. Doing this will improve both your speed and accuracy.
I hope that these tips will help you to better manage your daily schedule, and I wish you good luck in everything that you do.