What is neet ug?
NEET stood for National Eligibility cum Entrance Test (Undergraduate) and was formerly known as the All India Pre-Medical Test (AIPMT). NEET UG exams is the entrance test for students for courses like MBBS, BDS, and AYUSH. Government and private colleges offer this course in India for those who want to pursue medical qualifications. 
The main difference between UG and PG for NEET is that UG stands for undergraduate and PG stands for post-graduate. NEET UG provides admission in courses like MBBS, BDS, etc., whereas NEET PG provides admission in MD, MS, MDS, pg diplomas, etc., in the colleges of India. 
What is NEET UG exams details?
What is neet ug exams? NEET-UG replaced AIPMT (All India Pre-Medical Test) conducted by states and various medical colleges. This test happens only once a year. It consists of 200 questions in which you have to answer 180 questions with a score range of -180 to +720. The ranges are defined as each question getting +4 marks for every negative answer -1 mark. The test duration is 3 hours and 20 minutes with a complete 200 minutes NNET-UG paper. 
What is NEET UG exam analysis?
NEET exam analysis for the year 2021 is differentiated into three subjects physics, chemistry, and biology. We will provide a detailed analysis of the NEET exam paper. However, the paper was said to be easy to moderate level.
Physics analysis
Modern Physics and Electronics – 8
Magnetism – 7
SHM and Wave – 3
Optics – 4
Electrostatics and Electricity – 11
Heat and Thermodynamics – 4
Mechanics – 13
Chemistry analysis
Inorganics chemistry – 19
Organic chemistry – 15
Physical chemistry – 16
Solid-state – 2
State of matter – 2
Thermodynamics – 1
Electrochemistry – 2
Surface chemistry – 1
Solutions – 2
Chemical kinetics 2
Nuclear chemistry – 1
Mole concept – 1
Atomics structure – 1
Ionic equilibrium – 1
Chemical bonding – 5
S-block – 2
P-block – 3
D and f block – 2
Metallurgy – 2
Environmental chemistry – 1
Coordination chemistry – 2
Some basic principles and techniques – 1
Hydrocarbons – 4
Haloalkanes and haloarenes – 2
Alcohol, phenol, and ether – 1
Carbonyl compound – 3
Amine – 2
Biomolecules – 1
Polymers – 1
Chemistry in everyday life – 1
Biology analysis
The living world – 1
Biological classification – 1
Plant kingdom – 5
Morphology of flowering plants – 2
Anatomy of flowering plants – 3
Structural organization in animals – 3
Cell: the unit of life – 2
Biomolecules – 3
Cell cycle and cell division – 7
Transport in plants – 1
Photosynthesis in higher plants – 4
Respiration in plants – 1
Plant growth and development – 3
Digestion and absorption – 2
Breathing and exchange of gases – 3
Body fluids and circulation – 3
Locomotion and movement – 4
Sexual reproduction in flowering plants – 3
Human reproduction – 3
Reproductive health – 3
Principles of inheritance and variation – 2
Molecular basis of inheritance – 10
Evolution – 1
Human health and disease – 3
Strategies for enhancement in food production – 3
Microbes in human welfare – 1
Biotechnology and its applications – 5
Organism and populations – 4
Ecosystem – 3
Environmental issues – 1
On difficulty meter
Physics was between moderate to difficult.
Chemistry was easy to moderate.
Botany was easy to moderate.
Zoology was moderate
What is NEET UG 2022 application form?
NEET 2022 application form starting date is from 6th of April, and the last date is till 15th May around 9 pm. The admit card is being distributed in June, and the exam date is the 17th of July. 
What is NEET UG fee structure?
NEET 2022 application fee is:-
General category – 1600
EWS and OBC – 1500
SC/ST/PH – 900
The registration mode is online, and the mode of payment is also online for the application fees. The NEET conducting body is NTA (National Testing Agency).
What is NEET UG eligibility criteria?
There are two eligibility criteria for NEET 2022. Those are:-
Passed from 10+2 or equivalent with Physics, Chemistry, Biology/Biotechnology, and English as main subjects from a recognized board.
Should be 50% in class 12 or equivalent to apply for NEET.
The candidate should have completed 17 years as of December 31, 2022.
Qualification requirements for the NEET UG exam?
As we have discussed earlier, the candidate must be passed in 10+2 or equivalent in Physics, Chemistry, Biology/Biotechnology, and English as core subjects from a recognized board. These are the qualification requirements for the NEET UG exam.
Preparation Tips for NEET UG exam 2022
There are various tips to crack NEET UG 2022 in the first attempt. These tips will help you do so. Those are:-
Weightage and syllabus of the subjects
Quality study material
Timetable for more efficiency
Notes for better understanding
Revision is key to success
Right books for preparation
Healthy body = Healthy mind
Mock paper to know your place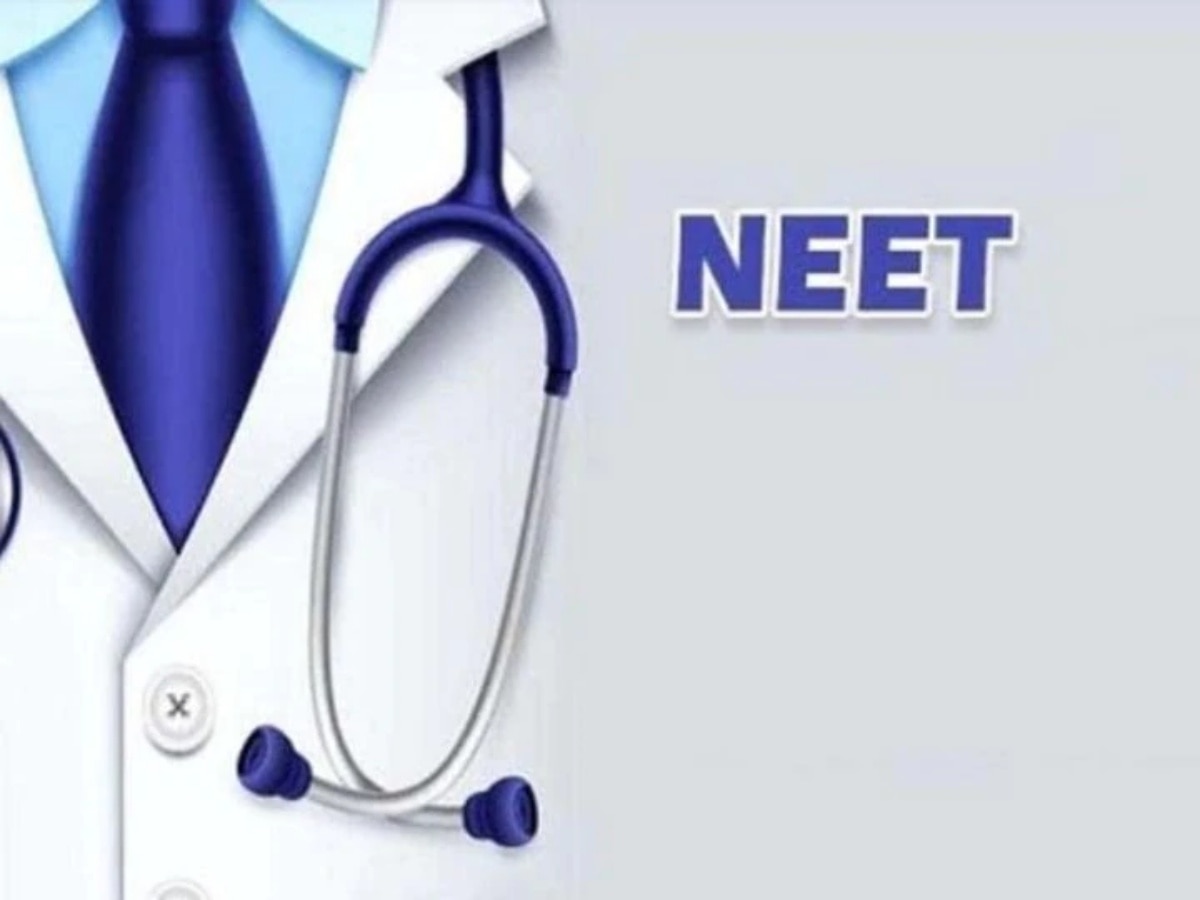 Exam guidelines for the NEET UG exam
A candidate must know some basic guidelines before entering the exam hall. This will help him to avoid meeting any disqualification criteria. Those guidelines are:-
Know your exam schedule
Go through the exam pattern
The dress code is mandatory
Do not carry any prohibited items
Carry all necessary documents
Conclusion
What is neet ug? We have provided a complete guide that will help to get a good score in the NEET UG exam. This exam happens only once a year, so the candidate has only one chance to show his true potential. We have discussed very small details about the NEET UG so that you do not get in trouble. And at last, it is just a paper. Go and try your level best and score with flying colors. At last, no one will judge your score because it is your score, and you have done hard work to gain it, and no one else did. What is neet ug? I think we have answered your question easily.
FAQs
Documents required on the day of the exam
Only NEET self-declaration along with a photograph and your id is more than enough.
Items allowed in NEET exam hall
Only documents and a pen is allowed in the exam hall of NEET.
What is NEET UG?
It is the exam for medical aspirants to pursue any medical qualification in any governement or private colleges. It works as a pass for medical candidates.